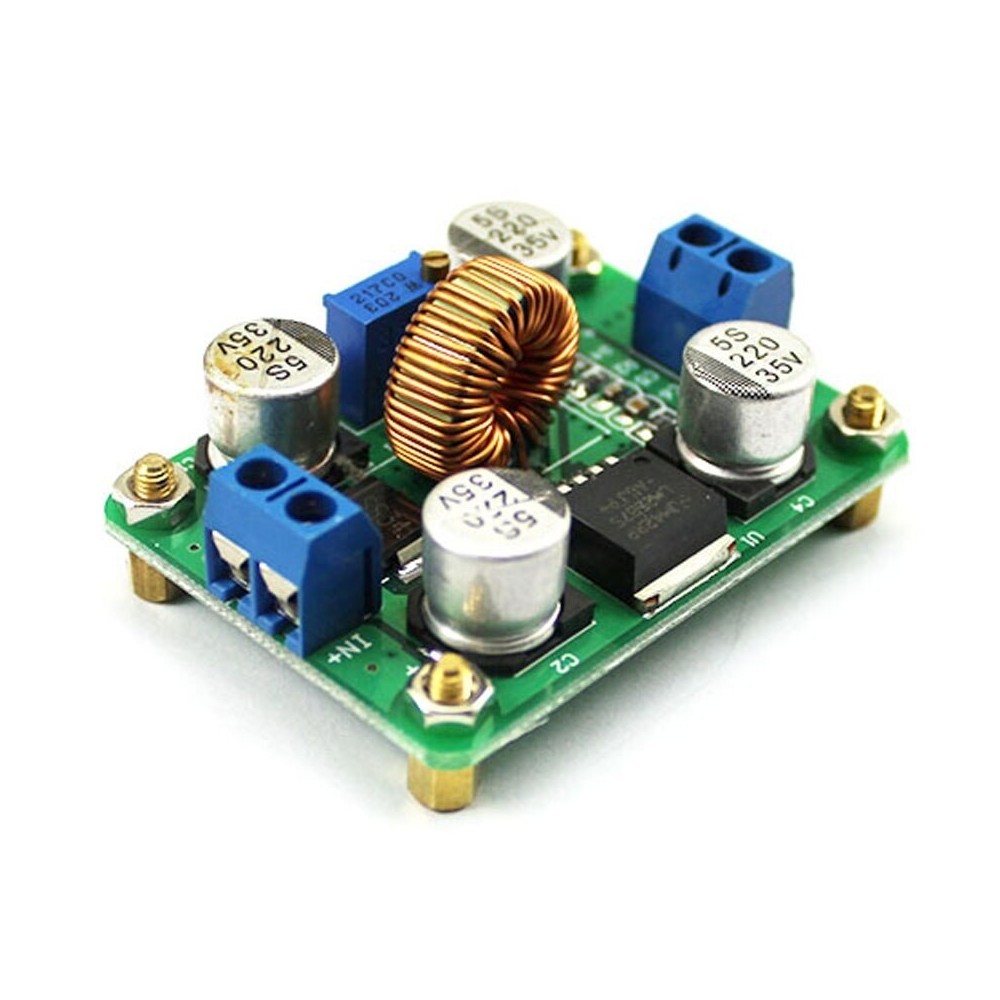  
Szín: LM2587 - LM2587 DC-DC teljesítménymodulok Boost Module Over Lm2577 (csúcs 5A) DC Step-Up átalakító modul
Szín: LM2587 - LM2587 DC-DC teljesítménymodulok Boost Module Over Lm2577 (csúcs 5A) DC Step-Up átalakító modul
Nincs adó
0
/
0

/ Gyorsan fogyó termék
 
LM2587 DC-DC power modules boost module over lm2577 (Peak 5A) DC Step-Up Converter Module
 
 
Description:
Volume: Long (3.8) * W (5.2) * Height (2.0) (CM) Weight 32G
Note: If the output voltage is not higher than the input voltage, adjust potentiometer clockwise, the output voltage will rise, please do not counter-clockwise adjustment when you test this module at high input voltages will be damaged or even damaged!
Index:
Input voltage range: 3.5V-30V (must ensure that the output voltage is set higher than the input voltage)
Output voltage range: 4.0V-30V
Maximum input current: 5A (calculated based on power conservation output current under nominal conditions
Uin * Iin * efficiency = Uout * Iout)
Continuous current: 3A (ventilation condition good output voltage and input voltage ratio is not greater than 3)
Full load efficiency of about 90%
Application examples:
1,7.4V 12V boost application model aircraft camera.
 Adjustable High Efficiency Boost DC-DC booster circuit, the input voltage (4 to 30) V, adjustable output (5 to 30) V, maximum input current of 5A, up to 92% efficiency, the use of a dedicated large package boost chip beyond the LM2577, not mung bean big boost IC can, output drive power of up to 30W.
 
Biztonsági feltételek

Szállításii feltételek

Visszaküldési feltételek